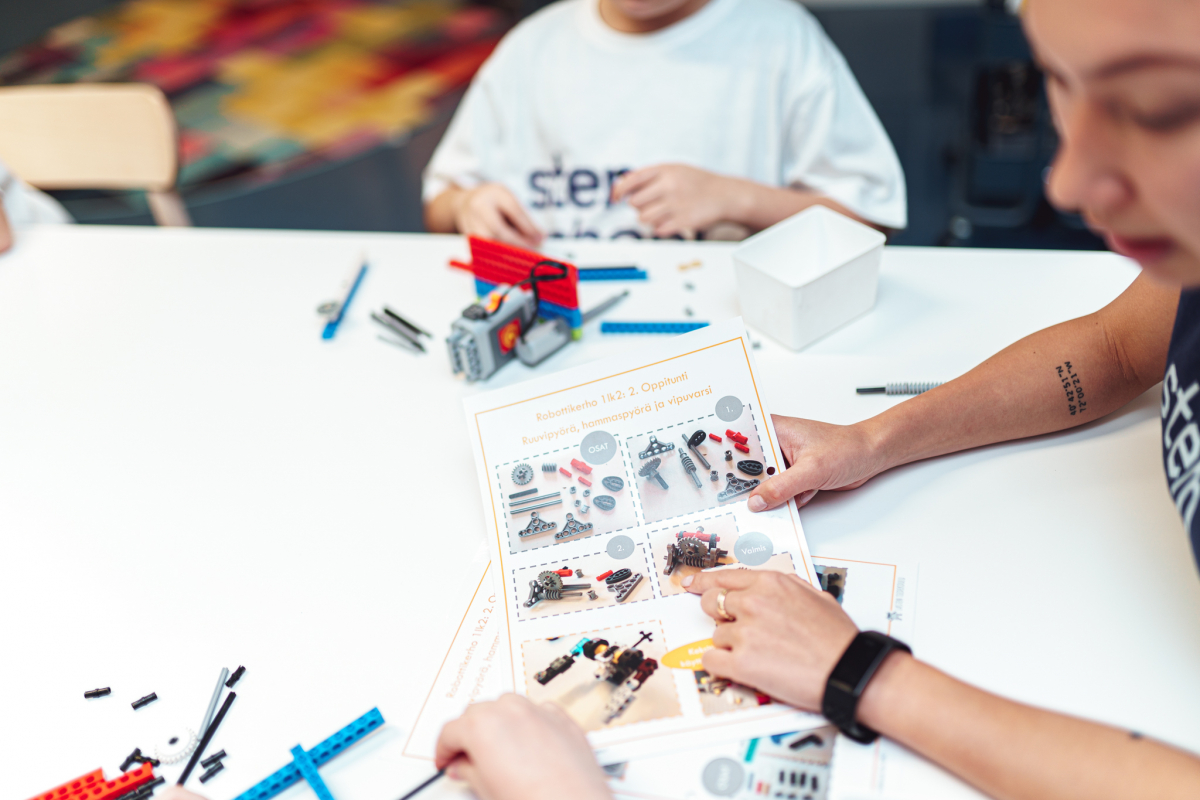 Become inspired, learn, and discover
Welcome to Tiedekoulu!
Exciting science, mechanics and technology hobby groups and camps for children of all ages!
Children are born with natural curiosity. Activities that involve experimentation, discovery and hands-on work are great ways to teach children STEM subjects; science, technology, engineering and math.
We at Tiedekoulu have developed a theme-based curriculum in the fields of programming, natural science and robotics which are also our learning paths. Children can start already at the age of 4 in our groups. We have advanced groups available for up to 17-year-olds. In our hobby groups, children gain profound knowledge and skills of the learning path.
Teachers at Tiedekoulu are all trained professionals in their fields. They practise a learner-centred, inclusive approach that supports and challenges each child. Children pursue their interests and passions and reflect on their learning.
Educating children in STEM prepares them for life regardless of the profession they choose - children learn problem-solving skills, analytical and logical thinking, creativity and persistence. May sound boring, but it's not - children love learning, experimenting and hands-on practical working. We already arrange science and technology education in dozens of locations throughout Finland. Our team of teachers consists of over 40 scientists, programmers, engineers and educators. We have over thousand children each semester attending our groups and camps. Join us and let the fun learning begin!